Wednesday 8:00AM – 5:00PM
DMH is a holding company founded in 2011 with four current operating entities in the medical and healthcare industry sectors: clinical reference laboratory, medical supply and equipment distribution, sterile medical manufacturing, and medical software. 

Premier Medical Laboratory Services, Inc. (2007) COLA/CLIA certified clinical reference laboratory that performs general chemistry, toxicology, and molecular testing. Credentialed with major commercial and federal/state insurance providers. Partnership with Patia for the new DIABETESpredict® test.

Vessel Medical, Inc. (1993) Distributor of physician office lab capital equipment and consumables.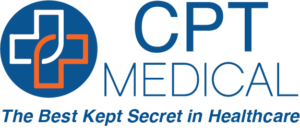 CPT Medical, Inc. (2014 acquisition) Sterile manufacturing of custom surgical procedure trays with VA and hospital GPO contracts.

OnGen, Inc. (2017) Software Company with proprietary laboratory information software (LIS) developed in house. Commercial launch planned for Q1 2020.

We offer extensive products and services to clients and patients.
Our major areas of specialization include Clinical Reference Laboratory, High Tech Software, Custom Sterile Manufacturing, and Medical Supply Distribution.

Genetics
Hereditary Cancer, HCV, Women's Health, RPP & GI, PGx, UTI, STI, and Wound & Nail

Diabetes
Pre Diabetes and Post Diabetes Testing

Cardiovascular
Save more lives with Advanced Cardiovascular testing including CVD Early Detection & Prevention

Routine Chemistry
All General and Routine Chemistry Testing

Toxicology & Polypharmacy
Patient RX Monitoring

Wellness
Integrative Medicine to support Healthy Patient Lifestyles.

Allergy
Allergen - Specific IgE Blood Testing/Finger Stick